JUSTIN OWEN, PRESIDENT AND CEO
Justin Owen is the President & Chief Executive Officer of the Beacon Center of Tennessee and Beacon Impact. He advances the strategic growth and mission of both organizations. He previously served as the Beacon Center's director of policy and general counsel.
Justin advances Beacon's mission – empowering Tennesseans to reclaim control of their lives – by promoting free market solutions at the state and local level. In his time as president & CEO of Beacon, Justin has helped bring about Tennessee's first ever private school choice program, stop an expansion of Medicaid under Obamacare, usher in comprehensive tort reform, scale back government licensing red tape, and assisted in the repeal of collective bargaining by government unions. Under his leadership, Beacon also helped repeal Tennessee's Hall Income Tax and death tax, saving taxpayers more than $3 billion to date.
Justin frequently represents Beacon on television and radio, as well as in opinion pieces for newspapers across Tennessee. He has appeared on all four major network news stations in Nashville, as well as stations in Memphis, Knoxville, Chattanooga, and the Tri-Cities. For four years, he had a weekly radio segment on the "Ralph Bristol Show" on WTN 99.7 FM, and often appears on other talk radio stations throughout the state to educate citizens on public policy issues. His columns have appeared in the Wall Street Journal, Forbes, the Daily Caller, the Tennessean, the Commercial Appeal, the Knoxville News Sentinel, and the Chattanooga Times Free Press.
Prior to joining Beacon, Justin served as a law clerk to the U.S. Attorney in Memphis and at the Pentagon as a legal intern to the General Counsel of the United States Navy. He has been involved in various local nonprofits, including serving on the advisory board for the Men of Valor prison ministry and as vice-chairman of the board of STRIVE Collegiate Academy, a charter school in Nashville. He recently completed a four-year term on the Tennessee Advisory Committee to the U.S. Commission on Civil Rights. In 2020 and 2021, Justin was named to the Nashville Post's "In Charge" list of the top influential government and policy leaders across Middle Tennessee. And in 2021, the State Policy Network presented him with its most prestigious annual award, the Thomas A. Roe Award, which recognizes leadership, innovation, and accomplishments in public policy.
Justin received his J.D. from the Cecil C. Humphreys School of Law at the University of Memphis and obtained his undergraduate degree from Middle Tennessee State University. He is admitted to practice before the U.S. Supreme Court, the Tennessee Supreme Court, and all other Tennessee state courts, although he despises the idea of actually practicing. Justin lives in Nashville with his wife Kara and his dog Henry.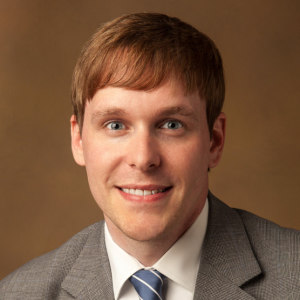 Favorite Drink: a good single-malt Scotch
Guilty Pleasure: betting on ponies
Favorite App: Flipboard
On the Playlist: Widespread Panic, Avett Brothers, Mumford & Sons, Phish, My Morning Jacket, Trampled by Turtles
Random Fact About You: I grew up on a farm in rural West Tennessee